A good gaming desk is not just an ordinary desk that you need to walk down the road and purchase from a shop across the street. You need to consider several aspects before you settle on which type you will take home. Sadly, because of the urge to play their favorite video game, many people do not give a damn thought on what they sit on. However, they indeed feel a lot of pain on their bottoms as well as their backs after sometime. As if this is not enough to show them what they ought to do, they continue sitting their day after day.
What though can you do? How will you be sure of the type of gaming desk to settle on? Here are 5 affluent desks that you can comfortably select from. Your search has been simplified.
1. The Emperor 200
When you hear of the word emperor, what comes into picture? Is it not luxury, the illus of a palace? That is the comfort that is depicted with the word. Interestingly, Emperor 200 gives just that royal feeling. Among all the gaming desks, this for sure is unique. Look at these features:
LED screens-27-inch
Air filtering system
Surround sound system (Bose 5.1)
Noise-cancelling headphones (wireless)
Electric leather seat
All these are beautiful features that will give you ultimate comfort. However, it is as expensive as a brand new BMW 5 Series the equivalent of $44, 750.
2. The D-BoxGP_Pro 200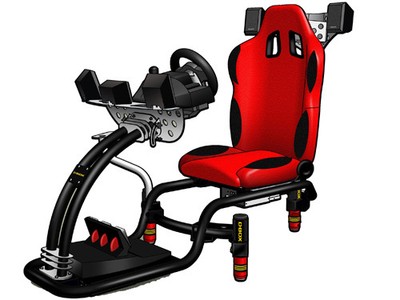 While most desks are made for gaming in general, this type is specially designed to give you ultimate pleasure when flying or racing. Besides, its price is considered by many as affordable. Among the notable features of this gaming desk is the ability to adjust the seat as well as recliner. It also comes with 3-motion actuators, and a 3-point seat among other specifications that you might find appealing. You will definitely love the idea that this gaming desk contains adjustable keyboard, steering wheel and joystick platform. These will accord you the experience you would never find otherwise at only $15, 000.
3. The Pro Table For Gaming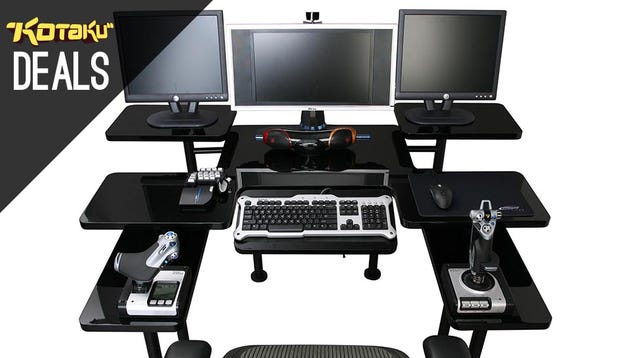 The word pro is usually used in the world of social-class that depicts a real qualified person in their field of profession. With that in mind, you can imagine why and how this Pro Gaming Table does its work to satisfaction-as a real pro' in the gaming field. Although it is not as costly as the first one on this list, the price tag is still on a higher side as compared with traditional gaming desks. The Pro Table offers:
Multi-tiered design Enough room that accommodates the following:
LCD monitors (21-inch), your joysticks, keyboard, printer, multifunction panes, computer towers, and a variety of other accessories of your choice. All these features will cost you $379.
4. The Ovei Capsule
The Ovei Capsule is perhaps the most expensive gaming desk so far. If you are wondering what this desk would look like, you are not alone. Many people who have not had a chance to have a feel of it share your fears. With the cost of $100, 000, you would expect that this desk will give you all the suitable functions that you will not get from other desks. The truth is you are guaranteed affluent gaming experience thanks to all in-built features that you have longed for.
5. The 401 Gaming And Driving Simulator
It is my sincere belief that you truly love racing games. If my beliefs are something to trust, then this is a gaming desk that you really need. With its special features, you are able to negotiate a sharp corner and still take an early lead, accelerate, spin, decelerate, and fishtail as you wind up your favorite video game.
This type of gaming desk will give you the convenience while gaming with your friends for only $70, 000. However, there are critics who say that there are other online shops that you can actually get this desk at a relatively cheaper price tag of around $50, 000. Whether that is true or not, you are assured of the best gaming experience thanks to 401 Driving Simulator specifications.
Too expensive?
Well these gaming desks are very expensive, but you can check these high quality but affordable gaming table, they have many good customer reviews